Jinshanling great wall
The Jinshangling Great Wall is located in Miyun County ,about 133 kilometers(82.5 miles) away from Beijing. this section is 13 kilometers (8 miles) long but with 90 watch towers. The general interval of the watch tower on the wall is about 100 meters, but in some places with more complex terrain, the interval is only 50 to 60 meters .Such density of the watch towers is really rarely seen on the entire length of the Great Wall.
Since the terrain in the Jinshanling area is so complex, its defense project was especially strong. Many beacon towers were built on every vantage point north of the GreatWall to control the high vantage points and protect the main Wall. Forming a special feature of the Great Wall at Jinshanling.
Relate tours
The special feature is the "Barrier Wall." The Barrier Wall was built on the top inside the Great Wall ,vertical and parallel to the battlements . The Barrier Wall is 2.5 meters high with peep holes and arrow holes in it . It served as the second barrier whenever the enemy climbed up the Great Wall.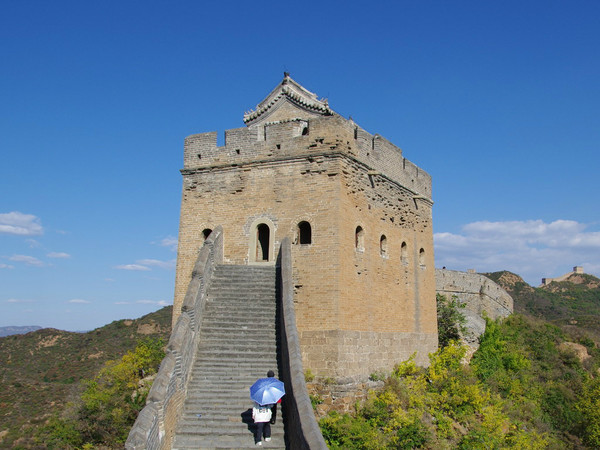 Jinshanling great wall admission and entrance fare:
Entrance ticket at jinshangling wall is RMB 50 (Mar. 15 - Nov. 15); RMB 40 (Nov. 16- the next Mar.14) ; Cable car is available ,RMB 50 (round-trip) ; RMB 30 (one-way)
Entrance ticket at simatai wall is 40RMB . Cable car is available,RMB 50 (round-trip) ; RMB 30 (one-way)
Pick-up from your accommodation around 08:00 am (earlier/later ).
About 2-2.5 hours drive to Jinshanling section (depending on traffic).
Please note: We use the new highway (toll costs included in price), not the congested roads. This will save about 1 hour each way.