Layover tour to Beijing city attractions
Beijing, the heart of China, is always the first choice for travelers. It has been the political, economic and cultural center of China for over 800 years from the Yuan Dynasty. The numerous royal buildings with long history endow Beijing with incomparable charm, not only the 'Nation's Best' but also the 'World's Best'. On the other hand, as the host city of the 2008 Olympic Games, this oriental ancient city presented her best fashion to the world.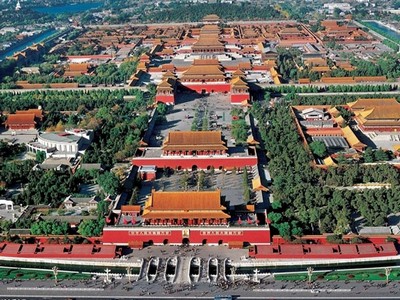 To start your layover tour, your personal driver will meet you at Beijing's Capital International Airport, then drive you directly to Forbidden city, you can alos start from walking at Tiananmen square, then walk to the forbidden city through the underground tunel, after your visit, driver will pick you up from the exit and drive you to other famous places, such as  temple of heaven, summer palace, or Lama tempe, houhai lake and hutong,
Relate tours
Itinerary for Beijing city layover tour
The tour is based on a duration of 8 hours, the route is:   Aiport-city-airport
1. You will be welcomed at Capital Airport arrival gate or your hotel by your driver holding a sign with your name.You luggage can be loaded into the vehicle if needed.
2. The driver will take you to the Forbidden city.
3. Driver will wait you at the exit and drive you to other attraction you prefered, and depending on time allowance.
4. Your driver will wait you at the parking and drive you back to airport or your hotel after you finished your hiking.
Kind reminder:
The starting time is personally designed according to your layover schedule, for most of the time, please allow approx. 2 hours to clear Immigration and Customs before meeting your driver to begin your layover tour, and you should be at airport 2 hours before departure.
Tour price by number of people and car type:
Kind Reminder
The rate is for the rental of car and driver.
The rate includes gas, toll fee, parking, driver's salary, tips.
The rate above DOES NOT include: Entrance tickets, cable car/tobagen fee, meals.
Car seat is avaiable, rental fee is rmb 100 per day