Mutianyu Great Wall Group Tour
There are two ways of tours, one is private tour, which you will do it with your friends or family, or just by yourself.
The other type of tour is to join a group tour, share the ride with other people, this way of travel is cost effective, ideal for solo traveler.
As we always committed, the tour is no shopping, no factory stop, no hidden fees.
Tour price: RMB 250 per person
Payment: Full amount need to be paid in advance
Note: The tour won't be formed unless there are 3 and more guest joined the tour.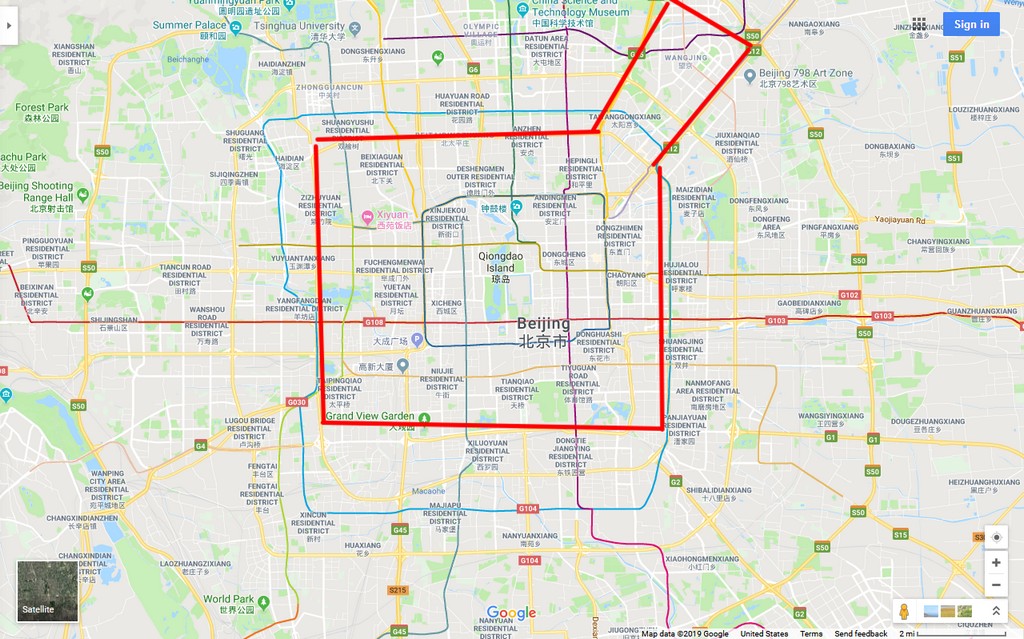 Guest pickup range-inside the red line
Mutianyu group tour Itinery
7:30am~8am  Pick up from your hotel.
9:30               Arrive at mutianyu great wall
                      Our driver will accompany you to the ticket office
                      to buy the tickes,
                      Or the driver can buy for you.
9:30~13:30   Visit the great wall
                     After the visit, you can have lunch at the resturant
                     nearby,at your own cost.
                     Fast food:
                        Burger King: RMB 50~60 per burger meal;
                        Subway sanwich: 40~60 per person;
                     Local resturants: RMB 50~100 per person
13:30          Meet the driver and back to hotel.
Notification:
Pick up point should be in downtown are, which is shown in the map.
The tour price nit is per person.
The price is for car and driver, gas, toll and parking.
Guest need to pay themself for:
   Entrance ticket(rmb 45), cable car(rmb 120),
   shuttle bus(rmb 15);
   Meal and other personal consuption.
Guest need to pay for the tour full amount in advance.

Booking procedure:
Click on a date from below calender;
Select a tour;
Click Join;
Fill the form and submit;
When there are 3 and more guest joined the same tour on same day;
You will receive a email for confirmation of the tour;
Upon your confirmation, you will receive a email requesting for payment;
Our email is This email address is being protected from spambots. You need JavaScript enabled to view it. or This email address is being protected from spambots. You need JavaScript enabled to view it.;
Upon payment is done by all the group members, we will contact you with detailed arrangement.
You can select multiple dates to join to increase the possiblity of forming a tour.